DR. JASNA JANKOVIC
Assistant Professor
Department of Materials Science and Engineering
---
Jasna Jankovic joined UConn Materials Science and Engineering Department in January 2018, with over 20 years of industry and research experience in various areas of engineering. Specifically, her areas of expertise include fuel cell materials fabrication and characterization, advanced microscopy techniques, ceramic materials processing,
polymer coatings, fuel refining, and catalyst deactivation.
She completed her doctoral research at the University of British Columbia (UBC), Canada, where she worked on proton conductive ceramic materials for an intermediate temperature proton exchange fuel cell. The project was a collaboration between UBC, National Research Council Canada (NRC) and industry.
More recently, first as a post-doctoral fellow and then as a senior research scientist at Automotive Fuel Cell Cooperation (AFCC), a joint venture of Ford motor company and Daimler, she developed advanced materials characterization and quantification techniques, including tomographic TEM for fuel cell application. She received numerous awards during her PhD and work in industry for her research contributions.
At UConn, Jasna is continuing development of advanced characterization techniques for clean energy systems, including electron tomography, micro-CT, in-situ TEM, advanced EDS quantification, etc., for fuel cells, elecrolyzers  and batteries.   She is continuing with active industrial and academic collaborations especially in the fields of clean energy, microscopy, catalysis, and materials processing.
Jasna is teaching both graduate and undergraduate courses at UConn: MSE 2002 – Introduction to Structure, Properties and Processing of Materials II; MSE 5322 – Structural Characterization; MSE 4801/5320 – Materials for Renewable and Alternative Energy.
Jasna is married to her husband Bosko and is a mother of three fantastic kids.
Awards and Scholarships:
Connecticut – Baden-Württemberg Faculty Mobility Program Award 2019
Center for Excellence in Teaching and Learning Mini Grant Award 2019
Scholarship Facilitation Fund 2019
UConn Mentorship Excellence Award nomination 2019
3 AFCC recognitions for successfully passing Technology Demonstration Gate for 3 collaborative projects 2017
AFCC Award as a major contributor to AFCC success 2013
Natural Science and Engineering Research Council (NSERC) IRDF July 2011-July 2013
Natural Science and Engineering Research Council (NSERC) CGS-D May 2007-Apr 2009
Canadian Engineering Memorial Foundation nomination as one of the most promising female students in Graduate Engineering Program (Ph.D. Level) 2009
University Graduate Fellowship Sept 2005-Aug 2006
Public Service Awards of Excellence (employment equity and diversity) 2006
Outstanding Achievement Award (employment equity and diversity) 2006
Natural Science and Engineering Research Council (NSERC) PGS-A May 2003-Apr 2004
Petroleum Refinery Pancevo Scholarship 1994-1996
Republic of Serbia Scholarship for Undergraduate Students 1990-1995
Community Involvement/Outreach/Service:
Founder and organizer of the Workshop of Advanced Fabrication and Characterization of Fuel Cells and Electrolyzers, Storrs, CT – September 2019
Champion (organizer) and session chair for the Energy/Utilities topic of ASM IMAT 2020 conference
Session chair at the 233 ECS conference in Seattle – May 2018
Presented about engineering at the Mansfield Middle School Carrier Day – Nov 2018.
Mentoring a high school student for Amity Public School science fair – Sept 2018-current
Hosting school teachers as part of Joule Fellow for Sustainable Energy program at Uconn – June 2018
Journal reviewer for Journal of Molecular Liquids, and Journal of Hydrogen Energy
Member of the Natural Science and Engineering Research Council of Canada (NSERC) Scholarships and Fellowships Selection Committee for Chemical, Biomedical and Materials Science Engineering (2016-2018)
Help managing basketball club "Young Stars Basketball Club" (2015-current)  Help managing community program "Kids for Charity" (2013- 2017).
Mentor to scientists/students through "Serbia talks" program (2013- current)
Parent Advisory Committee Chair for the University Transition Program, UBC (2013/14 school year)
Mentor to young students within the Immigrating Women in Science Program, Engineering Tri-mentoring Program and International Graduate Students Preparation Program at UBC (past)
Volunteer instructor for the "Let's talk science" program (past)
Member of the Energy and Environment Committee at the NRC-IFCI (past)
Diversity Ambassador and member of the Diversity Committee at the NRC-IFCI (Outstanding Achievement Award and National Public Service Awards of Excellence recipient) (past)
Co-chaired the Engineering Tri-mentoring Committee at UBC (past)
Membership:
Association of Professional Engineers and Geoscientists of British Columbia
Electrochemical Society (ECS)
Society of Canadian Women in Science and Technology
Energy and Environment Committee, NRC-IFCI (past)
Diversity Committee, NRC-IFCI (past)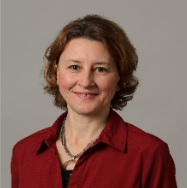 | | |
| --- | --- |
| Email | jasna.jankovic@uconn.edu |
| Phone | 860.486.6496 |
| Mailing Address | 97 North Eagleville Road, Unit 3136, Storrs, CT 06269-3136 |
| Office Location | IMS-011F |