PROF. JASNA JANKOVIC
Phone:
1 860-486-6496
E-mail:
jasna.jankovic@uconn.edu
Address:
Department of Materials Science & Engineering
IMS-011F, 97 North Eagleville Road, Unit 3136
Storrs, CT 06269-3136, USA
Research Interests
Development and application of advanced imaging and spectroscopy techniques
3D material design and imaging
Fuel cells and batteries
Advanced nanomaterials for clean energy
Electrospinning for clean energy applications
Templating nature designs for application in clean energy
Advanced Imaging and Spectroscopy Techniques, Nanomaterials for Clean Energy Applications, Fuel Cells, Batteries, Structure-Property-Performance Correlation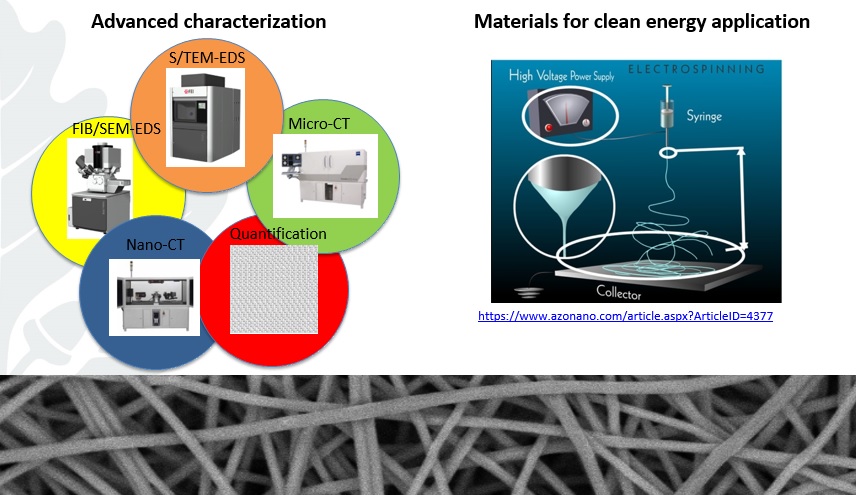 JJ Group News
Jasna has been awarded the NSF CAREER award for the project titled: "CAREER: Understanding degradation mechanisms in sustainable energy electrochemical systems using advanced characterization approaches." Award period: 09/01/2021 – 08/31/26.
Multi-scale imaging and simulation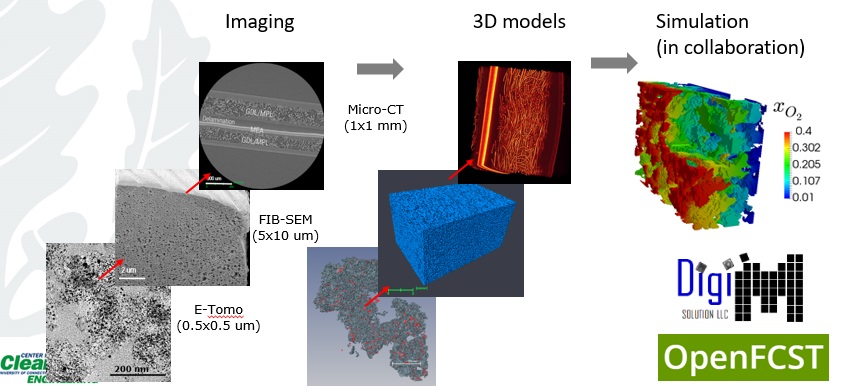 The deepest secrets of fuel cell catalyst layers in 3D
A number of advanced structural characterization techniques have been developed in Prof. Jankovic team.
Techniques are applicable to fuel cells, electrolyzers, batteries (with some further development).
Advanced quantification of STEM-EDX maps was developed to provide important parameters in BOL and EOL samples: Pt loading, I/C ratio, CL porosity, OER catalyst agglomerate size distribution, Pt and Ionomer profiles etc.
The technique provides important information about degradation effects on catalyst laters
Capability in ionomer imaging in catalyst inks and layers (2D and 3D)
3D imaging, reconstruction and simulation of catalyst layers, MPL and GDLs have been demonstrated
A number of correlations with performance of CL properties has been established
Great potential of using these techniques to provide understanding of FC performance and degradation and input into mathematical models
Potential for improved CL design and choice of materials
Training and Professional Development
NCFDD Webinar
The National Center for Faculty Development and Diversity has released its webinar schedule for Spring 2021, Please click on this link NCFDD Spring 2021...
The Teaching Persona
The Teaching Persona Wednesday, January 20, 2:00-3:15 Online Presenter: Wayne Trembly, CETL-Faculty Development Participants will leave with...
Pandemic reflection series: the social & emotional
Pandemic reflection series: the social and emotional contexts for learning Tuesday, January 19, 12:00 – 1:15 Location: see event details in FINS...
Crafting writing prompts and discussion questions
Crafting writing prompts and discussion questions Thursday, January 21, 12:00 – 1:30 Location: see event details in FINS or emailed link Presenters:...